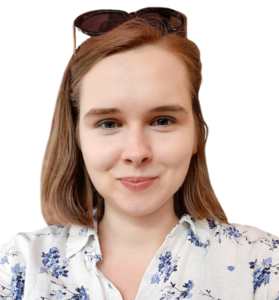 Traveler, explorer, coach, scrum master. In love with life. Lived in 5 countries. Fascinated with Asia, big fan of yoga. Passionate about teaching and empowering others. Enthusiast of foreign languages. Believes that everything is possible.
I freely communicate in 4 languages
I lived and studied/ worked in 5 countries
I collaborated with people from 87 countries.
Connect with me on Linked in
Julia is an amazing woman, full of passion and positive energy. Always open for new ideas and initiatives. She is a great leader with ability to work in multinational teams. She showed a high level of effectiveness and emotional intelligence. Julia is a person who is always ready to help others and face the most challenging tasks. She works well under pressure of time and knows how to deal with stress. Julia will find a way to weather any storm with a smile.
Julia is a great manager who takes care not only about self-development but also about development of people around her. She is always ready to help, happy to give advice and share her knowledge. Cooperation with Julia was a real pleasure.
It was fantastic to work together with Julia. Wise, intelligent, and well educated person who can be trusted. Julia provided outstanding results. Give her the really challenging tasks, the ones that everyone else is struggling with, and she will get them done. Ambitious and independent. She denotes a lot of analytical capability and willingness for both her personal & professional development. I certainly would recommend her.